Turn your research questions into clear, actionable, scientifically-valid results.
EyeWorks is designed to manage all aspects of eye tracking research simply and effectively. From study development to data collection to analysis and reporting, this powerful package provides a flexible and easy to use solution for the eye tracking researcher in a variety of fields.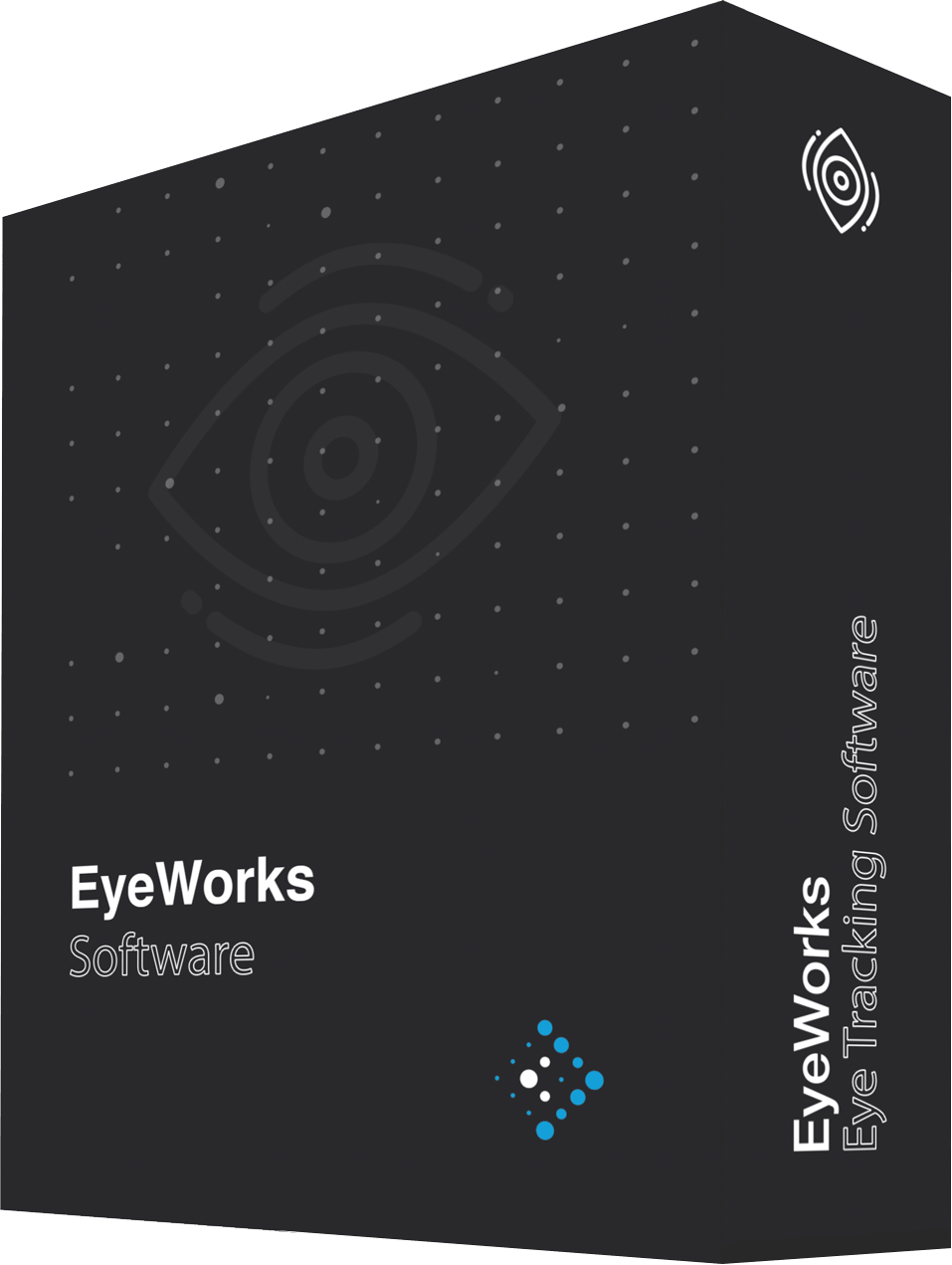 From Questions to Conclusions in three simple steps
Design enables you to construct a testing script quickly and easily. Seamlessly present instructions, questions, images, web pages, videos, external interfaces and more. Just a few clicks and your test material is ready for data collection.
Record lets you do it all — collect eye data, present test materials, capture and display real-time video for remote viewing, record keypresses, audio, scrolling and mouse clicks. Advanced features include Scene Camera and Multi-Screen data collection, Real-time cognitive workload rendering*, and our eye-tracking assisted debrief tool.
Analyze translates your eye data into effective visualizations and meaningful statistics. Explore the visual behavior of individual subjects or aggregate viewing patterns with a wide range of analysis and visualization options. Generate intuitive charts, graphs, and tables. Export your results to any standard statistical analysis package for further analysis.
Measure cognitive workload objectively and unobtrusively in real-time. Based on the revolutionary Index of Cognitive Activity (ICA), the EyeWorks™ Workload Module captures a direct signal from the brain as it is transmitted through the pupil. No additional sensors needed.

Learn More
Open a whole new feature set for your eye tracker. Move away from a screen and track against mobile devices, kiosks, printed brochures, real-world objects, and even in a vehicle.

Learn More
Your eyes aren't confined to a single monitor; why should your eye tracking be? Record eye tracking data across multiple screens or a variety of modalities simultaneously, even using one eye tracker. Real-time viewing of point of gaze as well as immediate playback after a session.

Learn More
Expand your research to track true head position, even when the eyes are closed or eye tracking data is lost. Measure eyelid aperture to assess blink duration, rate, and speed, metrics commonly used in fatigue and deception research.

Learn More
High standard of flexibility usability & scientific validity
EyeWorks has been refined in authentic testing environments covering nearly every discipline of visual behavior research, using eye trackers from all of the major manufacturers. There's a reason that we understand the needs of the eye tracking researcher so well. It's because that's who we are.
Multiple Screen
Seamless high-definition tracking and analysis across multiple monitor systems (requires EyeWorks Multi-Display Module)
Dynamic Content
Dynamic Areas of Interest allowing analysis of moving content (patented and patent pending)
Recording
High Definition and Ultra High-Definition video testing and recording capabilities
Mobile
Mobile, tablet apps and physical media tracking (requires Eyeworks Scene Camera Module)
Cognitive Workload
Real-time Cognitive Workload rendering using our Patented Index of Cognitive Activity (requires Workload Module)
Debrief
ActionReview interview for Post Test interviews incorporating eye tracking
Remote Viewing
Digital Video and Audio Recording with real-time viewing and streaming option for remote viewing
Visualizations
Effective Visualizations such as Heatmaps, GazeTraces, GazeClusters, GazeStats, GazeClips and BeeSwarms
Reporting
Advanced Reporting Tool to generate intuitive charts, graphs and tables
Integration
Natively integrated with leading simulation products. Included SDK enables easy integration with your own software.
By using EyeWorks, you are assuring that your software investment is protected. Learn one software package, and then upgrade your eye tracker as new systems become available. EyeWorks and your data will move with you—no need to learn new software.
See which version of EyeWorks is right for you.
| | | | |
| --- | --- | --- | --- |
| Guided session scripting with instruction and image presentation | | | |
| Guided session scripting with video and website presentation | | | |
| Embedded questionnaire within testing script | | | |
| High Definition and Ultra HD output support (including projection) | | | |
| | | | |
| --- | --- | --- | --- |
| Recording of eye data and digital point-of-gaze videos | | | |
| Collect mouse click and key press data | | | |
| Integration with Quad Server™ to synchronize data from physiological sensors | | | |
| Capture of scrolling information from web pages | | | |
| Data server for integrating with 3rd party applications | | | |
| Scene Camera and external stimulus recording | | | |
| PIP web camera recording and real-time moderator view | | | |
| Post Testing ActionReview™ Interview (incorporates eye tracking videos) Debrief Tool | | | |
| Remote video viewing (web streaming of testing sessions) | | | |
| Compatible with Multi-Display and Scene Camera Module | | | |
| | | | |
| --- | --- | --- | --- |
| Heatmap, GazeTrace™ and GazeStat™ visualizations | | | |
| Regions of interest analysis for basic statistics | | | |
| GazeCluster™, Bee Swarm, Dynamic Heatmap and video clip generation | | | |
| Fixation and blink rendering layers | | | |
| Compatible with Workload Module* | | | |
| Subgroup visualizations and statistics | | | |
| Export detailed statistical output to CSV for further analysis in external programs | | | |
| Reporting Tool capable of aggregating data layers into charts and data tables | | | |
| Dynamic region analysis for moving images and videos | | | |
EyeWorks is compatible with hardware from all of the major manufacturers. So, when it comes to eye tracker sales, this gives us an advantage that any researcher can appreciate: objectivity.
Because we support so many different systems, we aren't compelled to recommend any specific one. The eye tracker that we suggest for you will be the eye tracker that best fits the objectives of your project. Tell us about your research, and we'll help you design the ideal setup for your purposes.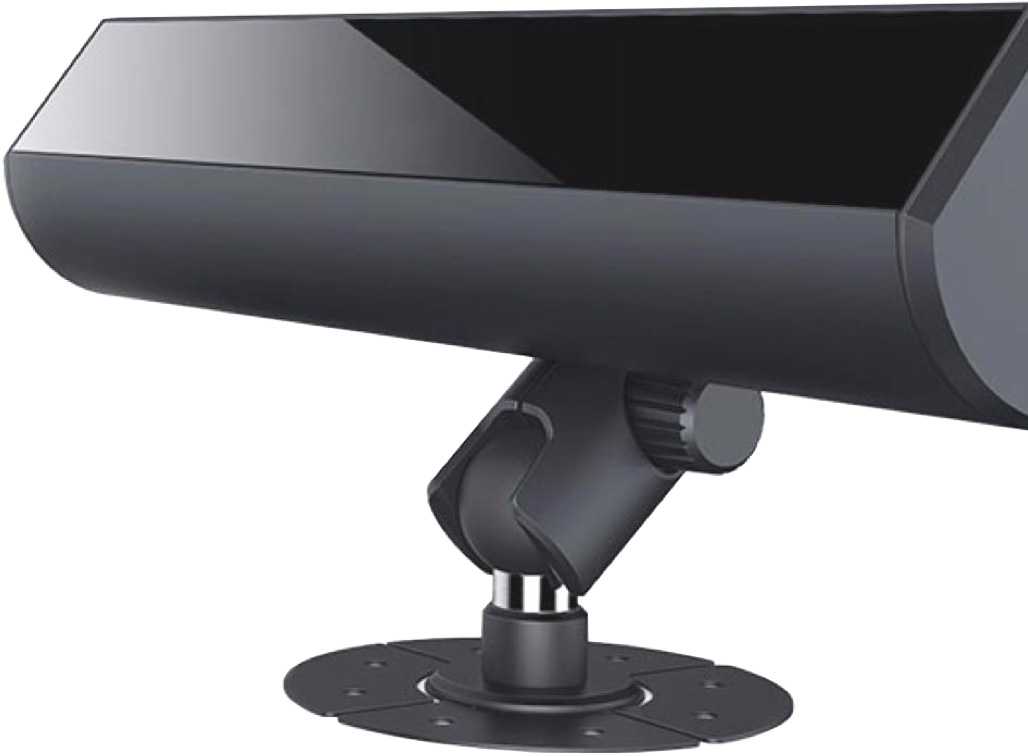 EyeWorks FX3 Bundle
The FX3 eye tracker, powered by EyeWorks, delivers high-performance eye tracking, face tracking, and cognitive workload measurement from one fully portable device.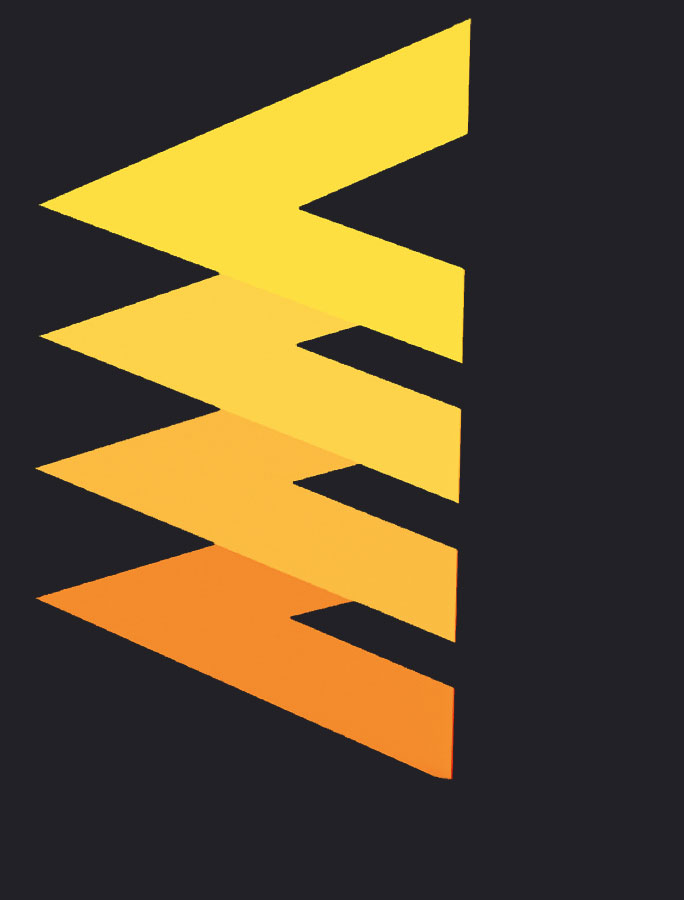 Quad Server
Quad Server™ simplifies the task of integrating data from multiple sources into a unified database.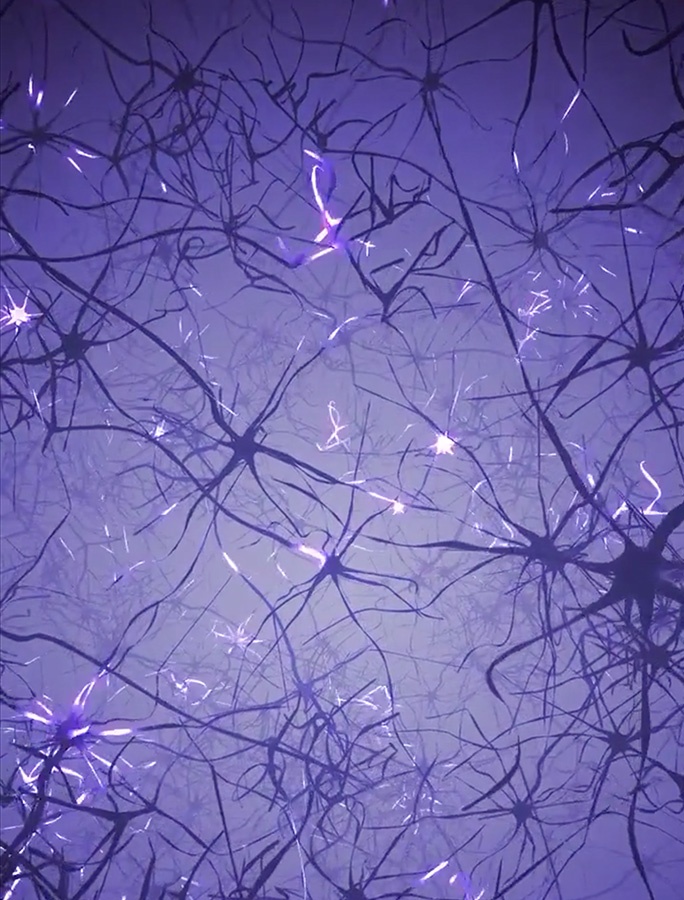 Cognitive

Workload Module
Our patented cognitive workload algorithm captures a direct signal from the brain as it is transmitted through the pupil.
Integrate with your system
Contact an EyeTracking representative today to discuss your requirements, and get more information on how to integrate our solutions with your products, Q&A processes.